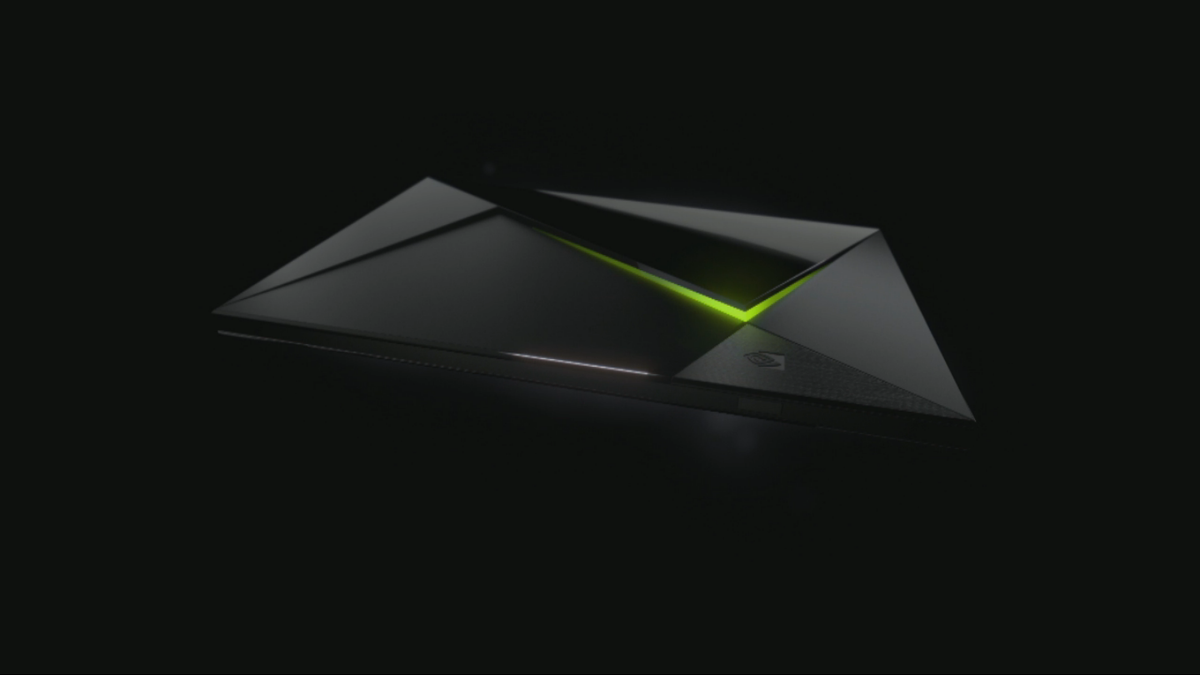 Nvidia has been the go to OEM for gaming tablets and devices when it comes to Android. They have just released an all new Living Room Entertainment device called "SHIELD". It is very well designed and looks sleek and industrial with a sweet looking glowing light on the front. It is designed to stand in its polished aluminum stand or lay flat. It is super thin and has some raised gliphs on the front and top.
It will be 4k capable and will be running Android TV. There are some neat Android TV features baked in. The demo included a feature that allows you to pause your video which brings up options to search actors on screen.
The remote is pretty awesome. It has a mic built in for voice search and there is a headphone jack so you can watch Shield on the TV, and listen through your headphones. The remote is also rechargeable so no more replacing batteries.